Join our team
At Alliance Marketing Corp. we don't just help build businesses we work with, we build individuals to be the best they can be. We pride ourselves in inspiring each member of our team to be innovative and strive for excellence in everything they do.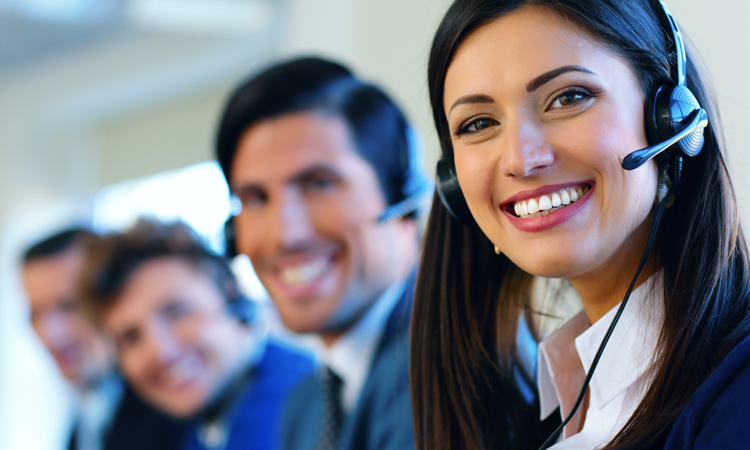 Customer Service Representative
A customer service representative act as a liaison, providing product and service information while resolving issues that our customer accounts may face with accuracy and efficiency. They practice active listening and patience when communicating with customers and pay close attention to detail to ensure excellent service standards. They are confident at troubleshooting and respond efficiently to customer inquiries while providing solutions.
Requirements
Ability to multi-task, prioritize, and manage time efficiently.
Customer oriented
Excellent verbal and written communication skills.
Familiarity with CRM systems and best practices.
Strong phone contact handling skills and active listening.
Responsibilities
Build sustainable relationships with customers.
Follow communication guidelines, policies, and procedures.
Generate and close sales leads.
Identify and assess customer's needs to achieve satisfaction.
Meet sales targets and call handling quotas.
What we're looking for
As a CSR you are genuinely excited to help customers. You are patient, empathetic, and passionately communicative. You place yourselves in the customer's shoes, advocating for them when necessary. As a critical thinker and problem solver, you have a strong understanding of the company's customer service policies and are well-trained in the products and services we provide to offer accurate assistance and ensure customer satisfaction.
Junior Web Developer
A Junior Web Developer is responsible for the coding and innovative design and layout of our website. By writing maintainable, scalable code you are able to implement updates, add needed features, and debug any issues across web platforms. Additionally, the Junior Web Developer applies feedback from mentors and supervisors in day-to-day work and strives to improve performance while balancing numerous projects on a regular basis.
Requirements
BS in Web Development or related field.
Ability to code responsively for desktop and mobile platforms.
In-depth knowledge of modern HTML, CSS, and JS.
Familiarity of web application security and session management.
Understanding of relational database systems, network diagnostics, and application support.
Responsibilities
Create website layout/user interfaces using standard HTML and CSS.
Integrate data from various back-end services and databases.
Implementing maintainable code for expanding and scaling our site.
Write well designed, testable, and efficient code using best development practices.
What we're looking for?
As a Junior Web Developer, you strive to stay ahead of the latest technologies by constantly updating your abilities. You thrive on the ability to solve issues and debug code while maintaining proper documentation. You understand the development process and become actively involved by setting challenging goals and meeting deadlines efficiently.
Increase your revenue
Find out how our team can increase
your company's revenue today.